Small Pet Hospital in Pauls Valley, OK
We're a locally owned and operated animal hospital in Pauls Valley, Oklahoma Welcome to Williamsburg Small Animal Hospital! Our veterinary clinic provides a wide range of services to accommodate the various needs of small pets. Our team consists of experienced veterinarians, skilled technicians, and knowledgeable support staff who are dedicated to promoting the health and well-being of your furry friends.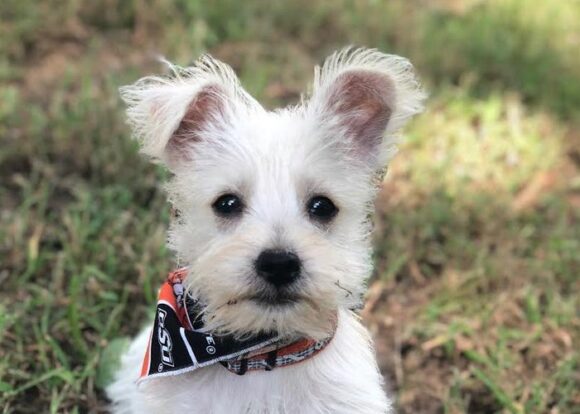 Small Animal hospital
We understand that pet emergencies can happen at any time, and it's important to be prepared. That's why our Small Animal Hospital is available to address your urgent pet situations. Whether your pet is experiencing breathing difficulties, severe bleeding, or other alarming symptoms, our team is ready to provide fast and effective treatment.
Our hospital is equipped with state-of-the-art facilities and equipment to quickly diagnose and treat your pet's condition. We approach each case with care and urgency, ensuring that your pet receives the attention they need as soon as possible. Our goal is to provide reliable and compassionate care, so you can trust we'll always put your pet's needs first.
Some common reasons for small pet emergencies include respiratory distress, gastrointestinal issues, and seizures. Our Hospitalis equipped with specialized equipment and trained personnel to provide critical care for these types of issues. In addition, we have access to a variety of medications specifically formulated for small pets, ensuring accurate dosages and effective treatment.

Preventive Care
At Williamsburg Small Animal Hospital, we believe that preventive care is key to ensuring your pet's long-term health. We recommend regular wellness visits to help prevent the onset of illness and catch any potential health problems early on. Our preventive care services include routine check-ups, vaccinations, and dental care.
Regular wellness visits involve a comprehensive physical exam, during which we check your pet's vital signs, eyes, ears, teeth, and skin. We may also perform diagnostic tests such as blood work or urinalysis to monitor your pet's overall health. Regular wellness visits help us establish a baseline for your pet's health and track any changes over time. And based on laboratory and clinical findings, our internal medicine consultants determine the best medical treatment plan for your pet and if necessary refer to a more specialized facility if needed and desired by the client.
Vaccinations are an important part of preventive care, as they protect your pet from potentially life-threatening diseases. We offer a wide range of vaccinations for dogs, cats, and exotic pets, and we can help you determine which are necessary for your pet.
Dental care is also an important part of preventive care. Poor oral health can lead to gum disease, tooth loss, and other health issues. That's why we offer dental exams and cleanings to remove tartar and plaque buildup and prevent oral health problems from developing. We also perform dental prophylaxis, extractions, and some oral mass removals, and we prescribe antibiotics prior to most dental procedures and recommend maintenance programs after all of our procedures.
Surgery
When your pet needs surgery, you want to ensure they receive the best possible care. At Williamsburg Small Animal Hospital, we use the latest surgical techniques and equipment to provide safe and effective surgeries for our patients. Our experienced veterinarians and surgical team perform a wide range of surgeries, from routine spay and neuter procedures to complex surgeries. We also perform our surgeries with a CO2 surgery laser, resulting in less blood loss and decreases healing time by causing less pain and and swelling.
Before any surgery is performed, we conduct a thorough evaluation of your pet's overall health to ensure they are able to undergo the procedure. We also use state-of-the-art monitoring equipment during surgery to ensure your pet's vital signs (like heart rate, respiration rate, and O2 concentration) remain stable throughout the procedure. We also customize our anesthesia based on a patients age, laboratory results and overall health condition of the patient.
After surgery, we provide detailed aftercare instructions to ensure your pet makes a full recovery. We're always available to answer any questions or address any concerns you may have, and we'll follow up with you to ensure your pet is healing properly.
Note: We may refer high risk patients that may need special anesthesia or monitoring.

Therapy and Laboratory
At Williamsburg Small Animal Hospital, we user laser therapy used for inflammation, pain, and to promote healing for conditions like disc disease, wound healing, and multiple joint, tendon, and ligament injuries. We also make sure that your pet feels comfortable at every point of their therapy regimen.
We also offer digital radiology that provides high quality films that can be emailed or copied to a disc for any referral or consultation services if needed. And we also have a full in house laboratory that can handle most any test that your pet might need. We'll only send samples out for expensive tests or tests not frequently performed.
Why Choose Williamsburg Small Animal Hospital in Pauls Valley, Oklahoma
At Williamsburg Small Animal Hospital, we're dedicated to providing quality care for your furry friends. Whether your pet needs emergency care, routine preventive care, surgery, or end-of-life care, our team is here to help. Contact us today to schedule an appointment or learn more about our services. We look forward to helping you and your pet!